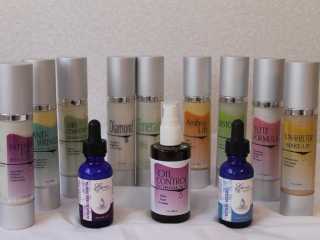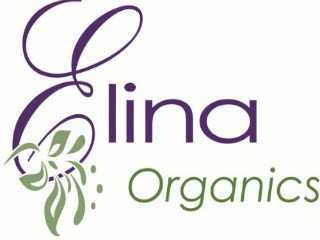 Elina Organics Skincare Products are created with the finest and most pure and natural ingredients. Elina Organics formulates each product to safely and naturally deliver its essential ingredients and healing properties. Products are only made with organic phyto-ingredients and minerals. They are free of harsh chemical additives, preservatives, synthetic ingredients ( such as propylene glycol, or sodium laurel sulfate). They are custom formulated in a lab where rigorous quality assurance standards and inspections are made to insure a pure, safe and effective product.
Ambra Lift - is a bionergized skin elixir which contains extract of Baltic amber. It visibly lifts, tones, and firms your skin. Ambra Lift is scientifically proven to increase the expression of Sirtuin-1, a key anti-aging gene. Baltic Amber has been known for centuries as the "Vessel of Eternal Youth".
Elite Formula - this nourishing moisturizer has intensive anti-wrinkle properties, it helps to firm and tone your skin. It does contain red wine, ginko biloba, rose, pomegranate.
Cleopatra Neck Cream - this rich formula helps to firm and rejuvenate the neck and decolletage area and has plant-based hyaluronic acid, mandelic acid, bioenergized infusion of gold and reishi extract.
Emerald Eye Elixir - Emeralds are known for eye-restoring powers. This elixir lifts and brighten eye area.
Restoring Dew - it is a hydrating serum that helps to brighten and firm your skin. Especially excellent for hyperpigmentation.
Elina Organics Makeup
Feel and look your very best with Elina Organics guilt-free makeup! It is an alternative to conventional talc based and mineral makeup products.
Elina Organics makeup products are 100% natural, contains Pearl Powder and Zinc Oxide for all day sun protection. Products are free of Talc and other toxic chemicals and are made from healthy nutrients. They contain very minimal ingredients, making it perfect for even the most sensitive complexion.
This makeup will not accentuate or clog your pores. It will infuse your skin with skin nourishing and protecting amino acids, vitamins, and probiotics. You are able to achieve different levels of coverage from almost translucent to complete concealing.
Elina Organics Crushed Pearl Powder Foundation contains three main ingredients. Lightweight Crushed Pearl Powder is the base, Natural Iron Oxides are used for color, and 25% Zinc Oxides are added for sun protection. This makeup is not only beautiful but also stimulates the regeneration of collagen and is so healthy for your skin that we like to call it a "Walking Facial." Crushed Pearl Powder is known as the "Anti-Aging Miracle," or your "Second Layer of Skin." It is rich in amino acids with more than 30 trace minerals to support health, while enhancing elasticity and luminosity. Pearl Powder has antimicrobial properties that are known to remove blotches, acne, scarring, dry patches, and rosacea. You are going to love how soft, smooth, and hydrated this makeup makes your skin feel!
Crushed Pearl Powder Foundation can be used as a loose powder for light to medium coverage, or it can be mixed with water, toners, Skin Renewing Oil Blend, or any of your favorite Elina Organics product to create a full coverage liquid foundation and concealer. We also suggest layering Crushed Pearl Powder Foundation over Elina Organics Sun-Shelter Tinted Moisturizer for a full coverage polished finish with even more sun protection.
Natural Lash Growth Serum with Peptides
Why use fake lashes when you can grow your own lashes naturally?
This natural growth serum is enriched with conditioning peptides that stimulate and promote growth and stronger eyelashes and brows.
-100% ORGANIC
-PROMOTES GROWTH FOR EYELASHES AND BROWS
-GENTLE, NON-TOXIC FORMULA
-STRENGTHENS & CONDITIONS
-CRUELTY FREE, GLUTEN FREE, PARABEN FREE, OIL FREE, & GUILT FREE
Elina Organics All Natural Mascara
STRENGTHENS & CONDITIONS - Our 100% Natural, 85% Organic Vegan and Gluten Free Formula is enriched with eyelash conditioning and strengthening ingredients including Chamomile, Vitamin E, Coffee Powder, and Sunflower Seed oil.
GENTLE, NON-TOXIC FORMULA - No artificial colors and dyes, toxic preservatives, petroleum, or synthetic fragrances.
SOFT, FULL, LUSH LASHES - A unique brush that adds volume, length, and separation to eyelashes evenly and smoothly with no flakes, smudges or clumps. Say goodbye to spider and raccoon eyes. Buildable color suitable for short and long lashes.
LASTS ALL DAY - This long-lasting mascara applies smoothly and removes easily at the end of the day. Water-Resistant. Great for everyday use.